RED BULL RACERS
---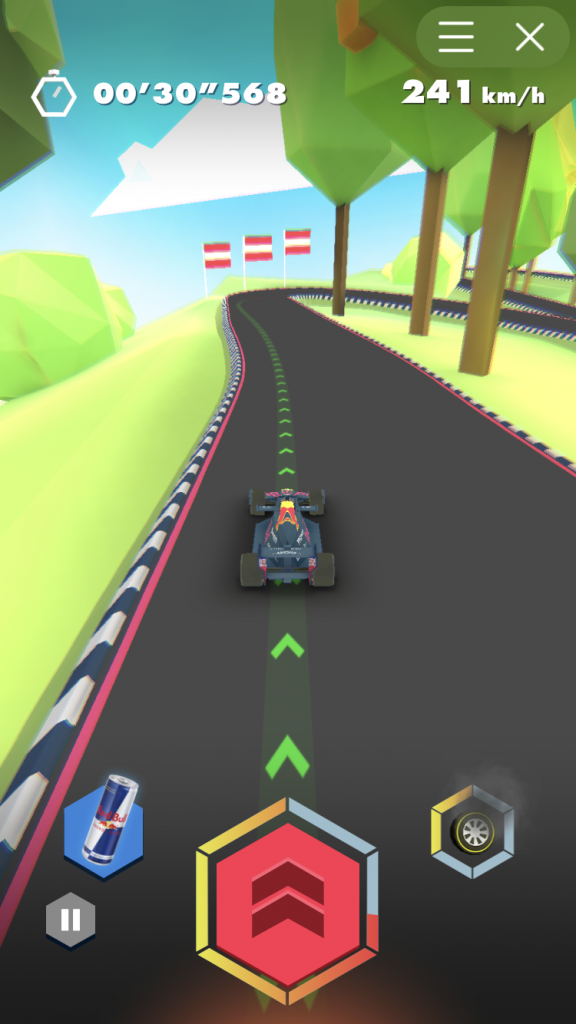 Red Bull Racers is a Facebook Instant game developed to engage racing fans. The game is inspired by Carrera toy race tracks and their controls. It's a simple game concept to allow players to jump straight into the action and possibly win real world prized.
The experience was developed by an external partner (EPIC Agency) and I was involved to steer the creative and technical direction of the project.
The game was later rolled out to a number of countries worldwide and ported to be a web game on redbull.com.
Awards
FWA of the day – 17th June 2020
Technologies used
html5, three.js
Platforms
Facebook Instant Games, browsers on desktop and mobile
My part
Creative and Technical direction