RED BULL MIND GAMERS AR
---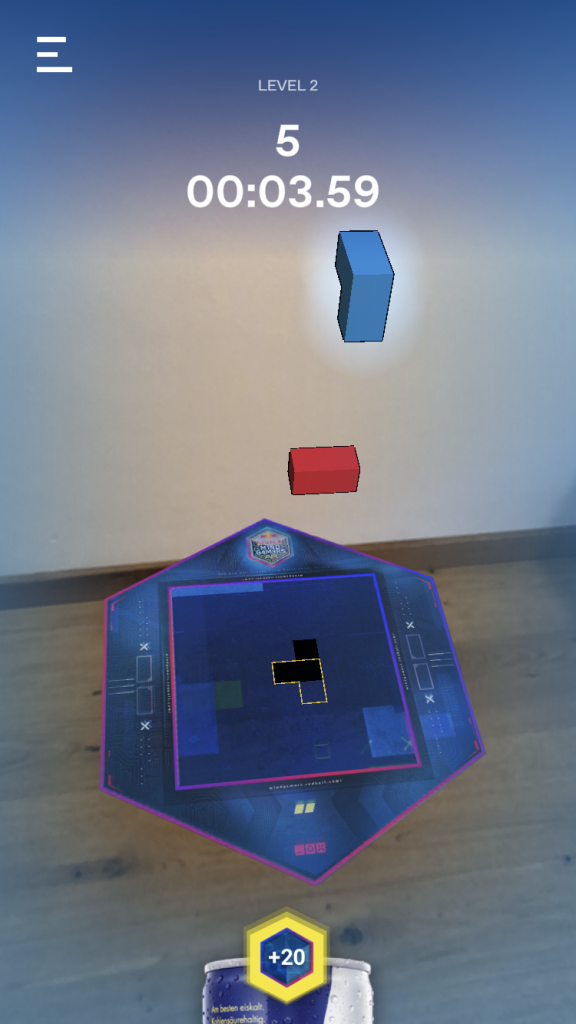 Red Bull Mind Gamers AR is an experience which was published as an app for iOS and Android. It's a puzzle game in AR where you line up simple 3D objects so their shadow matches the target shape at the bottom.
The experience was developed by external partners (Prototype Berlin and Junge Römer) and I was involved to steer the creative and technical direction of the project.
Red Bull Mind Gamers is a place for people to expand their minds and challenge their skills.
Technologies used
Unity, AR Core, AR Kit, AR Foundation
Platforms
iOS and Android
My part
Creative and Technical direction